Dammit,Mindy Kaling has gone and done it again… made me fall head over heels in love with one of her series and now,in the time of Coronavirus,I have an illegal expectation of the love of my life showing up at my door to declare his undying love for me ! (P.S: For the record, Alexander Skarsgard, you SO need to do this when the travel bans are lifted).

First aired on HULU,home of Kaling's The Mindy Project, Four Weddings and a Funeral is loosely based on the titular 90s hit movie and is a beautifully crafted balance of paying homage to its namesake while firmly establishing itself as the best 10 hour rom-com you'll ever see during quarantine.

Starring Nathalie Emmanuel ( Tendai's one true Game of Thrones love Missandei) as Maya; John Reynolds (Stranger Things's Officer Callhoun) as Duffy; Rebecca Rittenhouse (The Mindy Project's Anna) as Ainsley and Brandon Mychael Smith (You're The Worst's Sam) as Craig, the show follows the twists and turns these four college friends and of all of their epic love stories over the course of three years.

The drama kicks off with Maya having the ultimate meet-cute with Kash (Nikesh Patel) aka Ryan Gosling dipped in caramel at Heathrow Airport,only to realise he is her best friend Ainsley 's boyfriend and later fiance. 

I won't give too much away because you need to fall in love with this quirky show on your own but I will say executive producer Kaling and writer Matt Warburton deliver every rom-com trope with a unique twist that will keep you watching and begging for more. 

As a longtime fan of Love Actually, I especially loved the Four Weddings characters sharing their feelings on posters:

I was already catching feelings for the show but then they upped the ante by bringing in my number one silver fox and rom-com crush, Dermot Mulroney. To quote my published author twin Yolisa Qunta, Dermot can acquire it anytime. I mean,just LOOK at this fineness: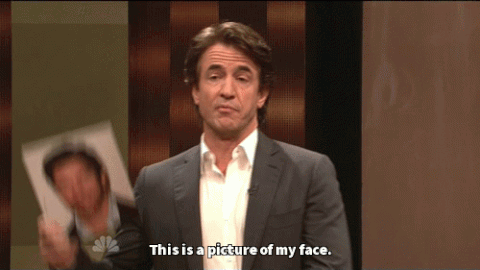 Someday, when Tendai produces the TV version of my How I Met Your Father blog series,Mindy Kaling will play me.
For now, I'll gorge my rom-com loving heart on her series and so should you. Stream Four Weddings and a Funeral on Showmax.

Not a rom-com fan? Try my list of awesome shows to binge-watch while in quarantine.